FAQ Limited Editions

Q: What is a limited-edition print exactly?
A: My limited-edition prints are high-quality, archival reproductions of my original acrylic paintings, using a professional ink-based giclée printing process. Each limited-edition print is signed and numbered in pencil. In most cases, the original painted signature has been removed from the print, to better showcase the penciled signature. Although the prints are based on my original paintings, each print is created with a great deal of care and attention, from processing the original photo to shipping it to its new home. Once an edition is sold out, no more will be produced.
Q: What makes your prints special?
A: A few things make these prints extra special! Each of my limited-edition prints are made using a professional giclée printing process and the highest-quality materials available, ensuring that they should last for many years to come. That means Epson UltraChrome archival inks and Hahnemuele Photo Rag paper (a 100% cotton-rag, acid- and lignin-free museum-quality paper, the most archival art paper on the market). They have a soft matte finish. All of the images used in reproduction have been artist-remastered to ensure the highest-quality image that best replicates the experience of viewing one of my original paintings in person.
Q: When will I receive my print? 
A: Because each print is professionally print and individually inspected and signed at the artist's studio, please allow up to 3 weeks to receive your print. 
Q: What is the best way to frame my print?
A: For prints that are edge-to-edge, with no extra border, consider a simple white, contemporary-style shadow-box frame. You can frame them right up to the edge, where the print fits exactly. If you prefer a larger frame, you can float the print over a piece of matboard, creating a nice secondary shadow. To learn how to float a print, check out this instructional video by Custom Picture Frames and the wonderful artist Gina Julian.

Q: Do you ship your limited editions internationally?
A: Sorry, no international shipping is available at this time. Shipping is only available within the continental U.S. Please contact me with any questions. 
Q: Do you take commissions?
A: I have a limited number of commission spots available each year. All of my commissions, as well as all of my original paintings, are available exclusively through Hidell Brooks Gallery in Charlotte, North Carolina. If you are interested in an original painting, please fill out our contact form, and we'll have someone contact you.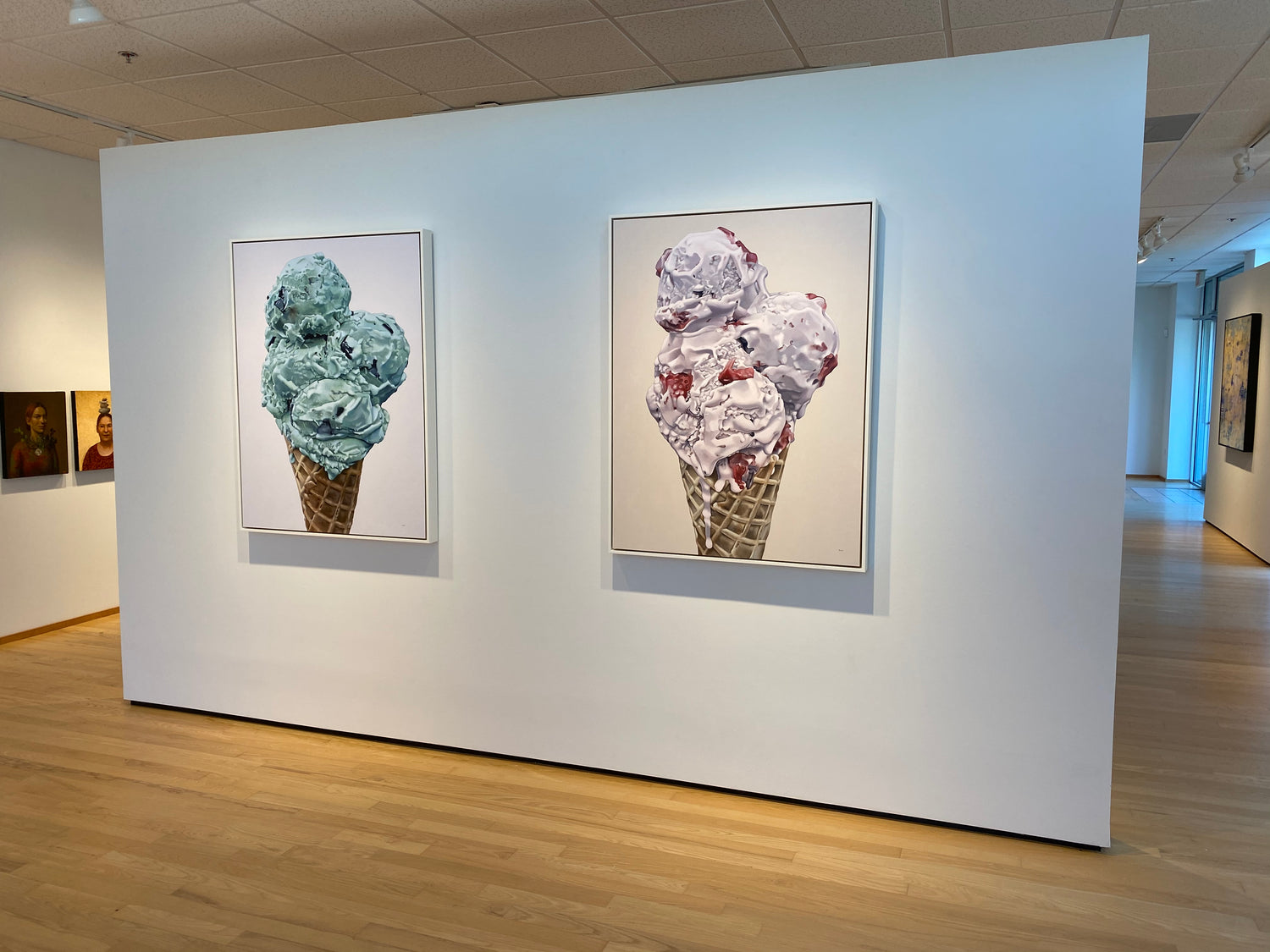 Original Paintings & Commissions
Kim Testone's original paintings, including all commissions, are available through Hidell Brooks Gallery. If you are interested in an original painting, please feel free to contact us, and your message will be forwarded to Hidell Brooks. Thank you!
Contact Me!