"I paint from a place of joy and wonder. I enjoy painting subjects like ice cream because they are beautifully complicated in design but share a positive universal connection with people. I try to paint my subjects with a bit of magic, using bold designs and colors, and a trompe-loeil-ish technique that gives them a hyper-realistic look. My hope is that each painting transports its viewers to a momentary place of child-like happiness. In other words, I try to paint happy art that just makes people smile."
See more behind-the-scenes...
Be sure to follow me on Instagram and TikTok to see more behind-the-scenes photos and videos of paintings in progress.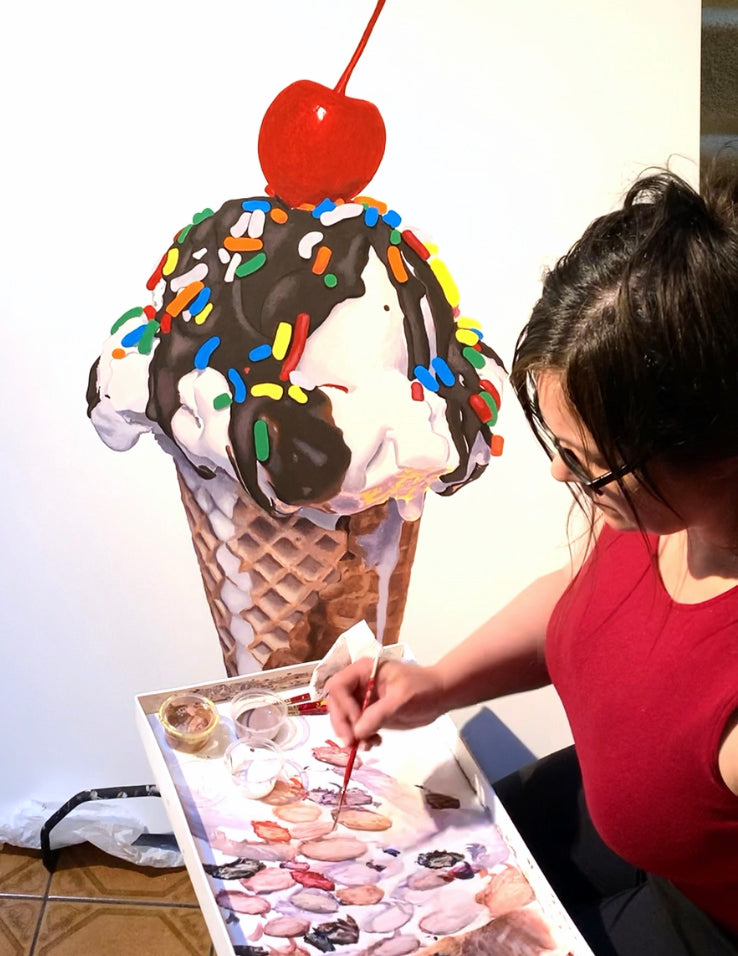 About
Kim Testone is a contemporary acrylic realist painter whose work primarily focuses on happy and colorful dessert foods that evoke a sense of nostalgia. Her unique painting style combines her formal education with many years of self-taught technique...
Learn More